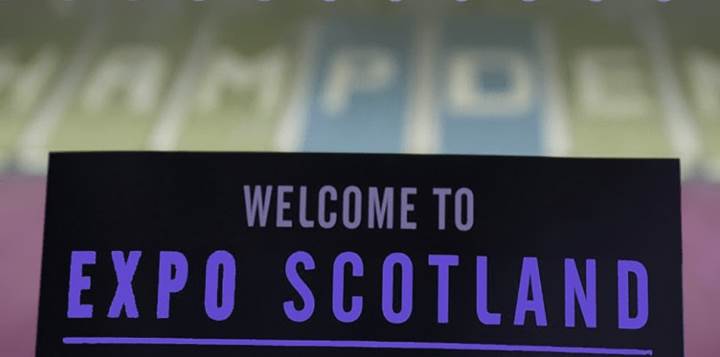 Expos are opportunities to see what is in the market, network with other people in the industry and find new gaps which you can exploit. Luckily for you, there are many events taking place in Scotland throughout the year such that if you miss one, you can always find a similar one and get the connections and information you require to keep your business going. Let's take a look at what we have for the year.
Expo Scotland
A business expo where you can significantly benefit is the Expo Scotland set to take place on the twenty-second of May, 2018.
You can exhibit your products at the event where you can get to market them to people who are willing to negotiate contracts. Perks of being an exhibitor include free parking and the availability of premium spaces. You can also hire items such as tables, cloths, power outlets and other equipment which will reduce the hassle required to set up for the visitors coming to see your products. Exhibiting in this event starts at only one hundred and seventy-five pounds, making it affordable to businesspeople starting out in the industry.
Location & Date
The activities will run from 9 in the morning to 3 in the afternoon at Hampden Park in Glasgow, Scotland.
Information
This one-day event focuses on bringing together great minds in various types of businesses under one roof. Having been successful the last five times in Hampden Park, the function is back. The principal areas of focus are small businesses and mid-sized businesses.
Networking
One of the key motivations that make people attend expos is that they hope to meet like-minded individuals in their lines of businesses with whom they can forge a connection that is beneficial to them. Here, you will meet people who are open to conducting business with you and hence, you can expand your circle of influence.
Participation
The event is free, and all you need to do is to book a ticket in advance. There will be three seminar areas with sessions running the entire time. If you wish to break from the talks, you will have access to the exhibition area where you can meet various exhibitors and probably negotiate a deal for your business.
Business Tips
You also get to learn. Business is a cycle of learning and getting to hear the mistakes that other people have made in their ventures can help you tread in the right direction. There are lots of tips availed to attendees as well as education on the upcoming trends and their value.
The Scottish Business Exhibition 2018
The event caters to the needs of people in the corporate industries, the mid-market, and the large SMEs. As such, everything you need is under one roof. The great thing about this event is that you get to interact with thousands of people from various fields in Scotland. As a person starting out in the market, this would be a great place to begin as you can make contact with suppliers who would be willing to provide you with products at a discounted price.
Location & Date
This expo will take place on the twenty-first and the twenty-second of November 2018 at Glasgow. It will run as from ten in the morning through to four in the evening at SEC Glasgow.
Information
The expo has taken place for the last seventeen years and during that time; thousands of business people have gained information which has helped them grow their businesses to the next level. People wishing to start their businesses also get invaluable information on how best to go about it.
Networking
You can also come across people with whom you can come up with a support network so that you can lend each other a helping hand in times of economic troubles. This event is one of the leading expos in the country, and people flock here each year hoping to sharpen their skills and land networks. The icing on the cake is that registration is free and all you need to do is book a ticket on time and await the day when you can get to meet like-minded individuals in an open setting.
Participation
This year, six thousand visitors are expected to grace the event which will feature at least eighty workshops and one hundred and fifty exhibitors. If you have a business idea that you are yet to implement and you feel that it is pure genius, enter your insight into the Free Business in a Box Competition where you can walk away with five thousand pounds or other prizes.
Funding
In addition to winning money for your idea, this event also has many finance experts who can help you source funding for your projects.
There are many other events where you can meet suppliers, people in your line of work as well as analysts to help guide you through some business decisions.